A year before the COVID-19 pandemic, I learned about this new Black, female-owned startup that was connecting people to dope happy hours. Immediately, I knew I wanted to feature this company on Mogul Millennial because I had this gut feeling they were the next big thing.
This startup, Happied, was a company based in DC that connected DC professionals with happy hour spots. In addition, Happied users also benefited from the "extended happy hour" feature, which, for a monthly fee, gave users access to extended happy hours until 9pm at select places.
We interviewed Happied's CEO April Johnson in May of 2019, but a few months later, their business took an unexpected turn.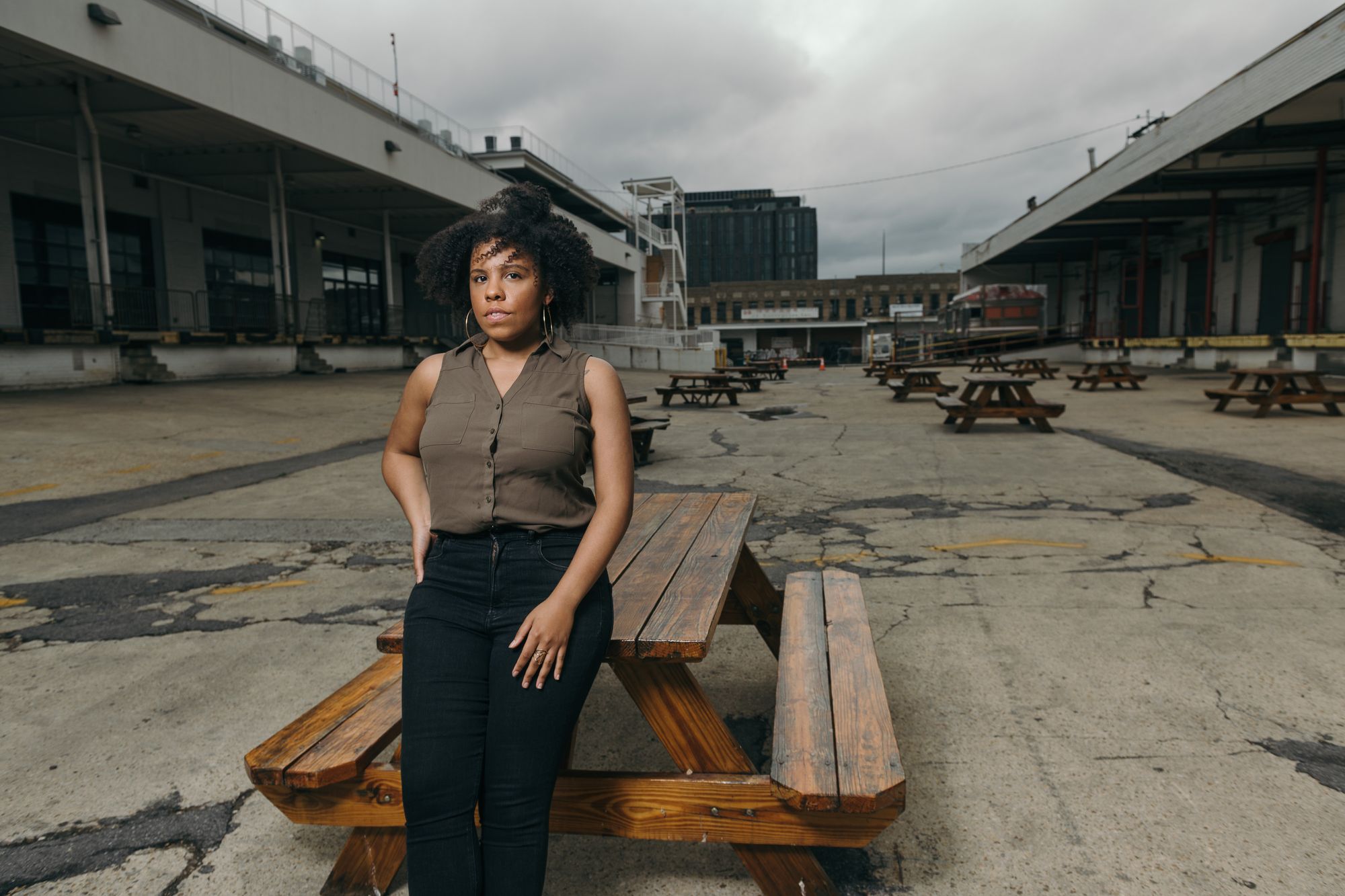 Experiencing the startup rollercoaster
Pre-COVID 19, April and the Happied team knew they needed to pivot after seeing a major red flag.
"We started experiencing technical difficulties with our app. By the end of 2019, we realized that the infrastructure that the app was built on was not sound. We knew we needed to make some changes, so we decided we needed to start over from scratch," April shared.
This was a tough decision for Happied.
Prior to this, they were poppin! They had 1000s of users on the app, including paid subscribers. They also had restaurants and bars under contract for their subscription program.
Nonetheless, if your tech isn't working or is experiencing major issues, you gotta make moves quickly.
"At this time, we found ourselves in a space where we have this thing that we've been really pushing and getting traction for, but the core operating system underneath it doesn't work. So, at this time, we decided to switch Happied to an offline version. At Happied, we've always been very core to our mission of connecting people around food and drinks, and building experiences. We knew we had a lot of people on our app but we decided we were gonna give them a physical card instead so they can go out and still explore places," April told us.
Before COVID-19 really hit, April and the Happied team were in the process of designing the physical card and figuring out how it was going to work logistically. The Happied team was literally pounding the pavement every day, talking to restaurants and bars to get everything set up with their physical cards. To deepen her knowledge about working with restaurants, April even got a job at a local restaurant. However, April only worked at the restaurant for a few weeks, because things started shutting down in DC because of COVID.  
"I couldn't believe this was happening. All I could think about was Happied. At this time we were getting questions from our app users on whether going out to restaurants was safe or not. We didn't know what to do at this point. We eventually shut the app off because people weren't going to restaurants, and it was already so much happening with how we were thinking of transforming Happied. At that point, we really had no choice on pivoting because the technology for our existing problem was useless and COVID was happening," April shared.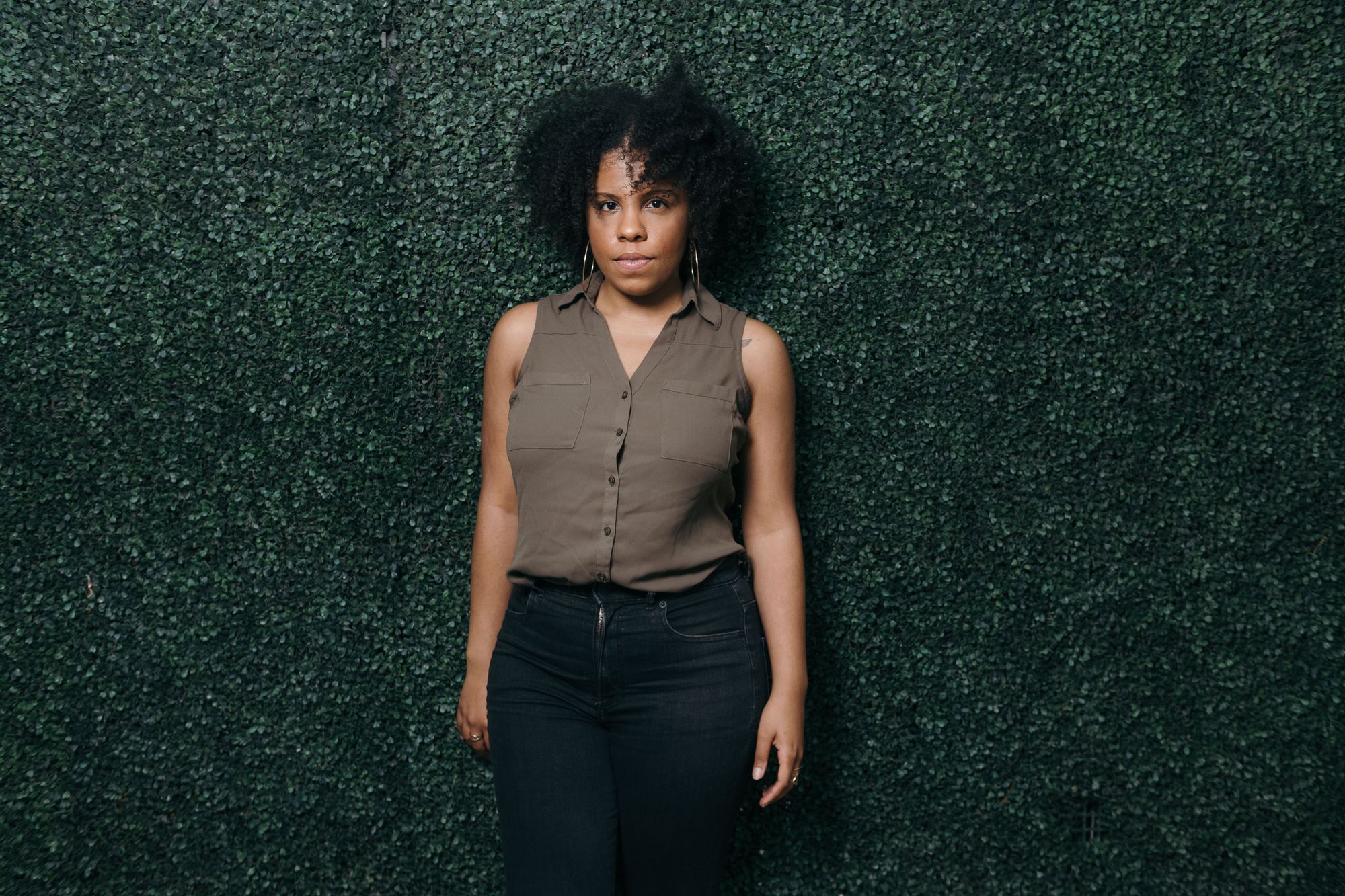 All things happen for a reason, right?
The tech issues and impact from COVID forced April and her co-founder to reflect and think deeper about what Happied could be. No matter what their pivot would be, the co-founders knew they wanted to stay true to their mission and true to what brought them together which was this joy of food and drinks, connecting people, and building experiences.
"Ultimately, we decided to move our business online, and this was right at the beginning of the pandemic, you know when everyone was doing IG lives. I knew I didn't want us to pivot in that kind of way though. To me, those kinds of experiences just felt very awful because you don't really get to interact with anyone - you're just watching a screen. I wanted our users to have more of an engaging experience," April said. "So we created what we wanted to see, and they were paid experiences. The online experiences were under the Happied brand, and we utilized our network of restaurants and bars to actually do the events. Once we tapped the restaurants and bars, many of them were interested."
Pivoting and finding product-market fit
It wasn't too difficult to get the buy-in from the restaurants and bars because 1) Happied had built the community, and 2) Happied proved they were experts in building dope experiences. Even though they hadn't done online events like that, they knew they were good at creating welcoming, fun environments, and connecting people.
From there, they realized they could create this same type of experience for companies too.
As we all know, workplaces were shifting to being remote in 2020, and companies were struggling with employee engagement more than ever. April and the Happied team decided they would start pitching companies, but then this happened.
They secured their first few corporate customers pretty organically AND the first one was a big tech company.
"Our first customer was Google. Some team did an online search and found us from our public events," April shared. "From there, everything just started rolling. We built out the infrastructure in how to create these events at scale. We realized that the key component to that is our kits, so we started giving clients everything they need, and they just had to show up for the event. Another thing, we were making it very easy for the in-house stakeholder or event planner."
Too often at companies, you'll find someone that's been randomly assigned to keep up employee morale and plan events. That person doesn't really know what they're doing, and event planning probably isn't in their job description. At Happied, they feel it should be very easy for that person to get the event together. If they work with Happied, all they have to do is literally show up.
"The thing is, companies are doing events all the time," April told us. "We're not asking them to find a new budget for this. We're not selling them on something that they're already not doing. We're just making it easier for them and doing it in a better way. This is why it's been so easy to find product-market fit and get customers."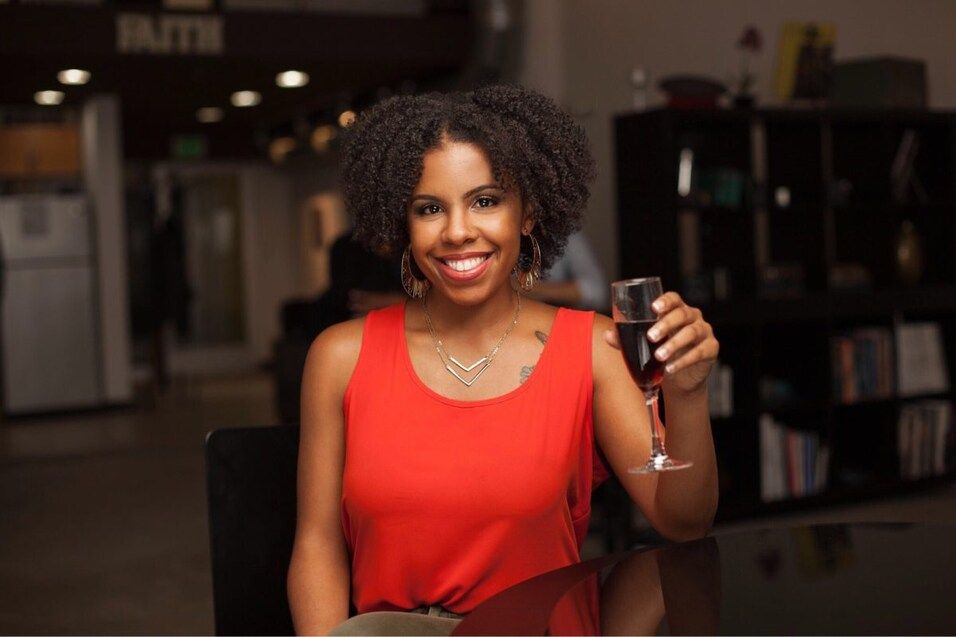 Going from B2C to B2B
"At Happied, I lead our sales, and I have to admit, B2B sales is just a lot easier," April shared. "In terms of customer acquisition, our number one customer acquisition source is actually referrals. I think getting referrals is really important for any business because if you have a great product and there is a need for it, people are going to talk about it."
Outside of referrals, April shared that they also do a lot of cold outreach.
"We reach out in a very soft-touch type of way just to introduce ourselves. I don't believe in hard-selling because no one wants to be sold to. To me, that relationship-building piece in sales is everything," April said. "We use a CRM, HubSpot, for our communications. However, sometimes stuff can just get really wonky in there if you have too many contacts. I recommend that all founders keep their CRM up to date. Take the time out to segment your contacts appropriately so that you're emailing the right people about the right thing."
In addition to that, Happied also relys on SEO and ads. "We recently started running Google Ads, which I think for B2B companies is the best sources of paid advertising. From there, we target companies with dedicated landing pages and our conversion rates have been pretty successful." April shared.
It's only up from here
"At Happied, we're still pretty much bootstrapped, and we've bootstrapped our way to profitability which is something we're really proud of. We've had over a million dollars in revenue, and some really incredible customers," April shared. "Since version one of Happied, we've come a long way. The hardest thing about bootstrapping is that you're still very scrappy though. This is good in some ways, but it also doesn't allow you the flexibility to really push into something. For example, let's talk about ads. Yes, we do ads, but our ad budget is not very high because we're working with profit. We do plan to raise funding, so this will change one day."
Now that they've pivoted and found product-market fit, April and the Happied team are using what they've learned over the past few years to scale.
"Over this last year and a half of doing B2B events, we now see where the real need is. That need we discovered is taking the burden off that employee who randomly gets tasked with planning events when they shouldn't be doing that. Their time should be spent actually working on the business, so we make it efficient and cost-effective for companies to outsource their event planning through our software," April shared. "Moving forward, we'll be leveraging data to auto plan events for in-person, online, and hybrid events, which includes the ideation phase, the booking, and the management of that event."
If you want to learn more about Happied, click here. Also, click here to check out our original feature on Happied if you wanna get the details on version one of their startup.