If you're an entrepreneur or small business owner, you know that many times office space can be super expensive and the budget just doesn't allow for the expensive.
So what do we do if we need to have a meeting or we just need a quiet place to work?
We work from our home offices, the frequent local coffee shop, and even our favorite small restaurants.

Working from home is great but sometimes you just need to get out of the house and going to restaurants and coffee shops adds up. Before you know it, you probably could've rented a space for the month after you calculate all the cups of coffee, the meals, the gas or the parking fee.
Luckily, coworking spaces are popping up in many different cities with a variety of amenities and membership rates that can fit nearly any budget.
Even better are the number of coworking spaces that are owned by people of color throughout the U.S. that are providing diversity, community and safe space to build businesses and brands.
If you see one on the list below in your city or nearby, make sure to support them!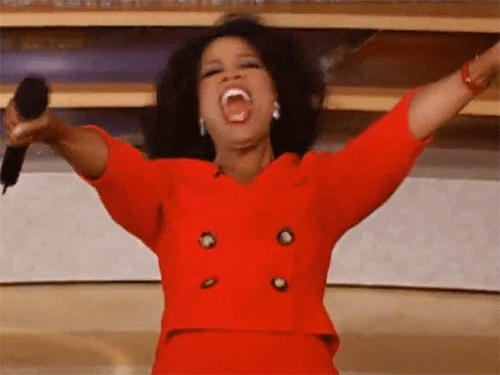 Facebook, Instagram, Twitter – @lacreatespace
Located in the Historic Downtown Market Street District, La Create Sp_ce was founded by Terell and Marisa Johnson after recognizing the need for creative workspaces within the black community in their community. From individuals to small startups to companies, La Create Sp_ce members are given a space to network and collaborate with others in an open work environment, allowing them to create and build their businesses and brands with other creatives. La Create Sp_ce also provides members with a range of resources and tools including:
• Digital project management
• Design
• Audio and video production
• Social media
• Business consulting to help kickstart and guide members through their projects and business goals
=SPACE – Newark, NJ
Instagram & Twitter – @equalspaceco
CITI Medina, the Founder of =SPACE is a Brooklyn native that understood the need for workspaces catered to people like us. He and a team of fellow black, brown, and LGBTQ entrepreneurs founded =SPACE, a Newark-based shared workspace, and incubator.
Launched in 2015 as a pop-up space with set hours, =SPACE is now a multi-campus operation that has been acknowledged by Amazon HQ2 for providing the city with diverse workspaces.
=SPACE offers resources for startups, coaching for tech entrepreneurs, and affordable membership levels that won't empty your bank.
Femology – Detroit, MI
Facebook, Instagram – @femology
Founded by Meagan Ward, Femology was created with women entrepreneurs in mind. The vibrant space gives creative and collaborative energy to their members, helping them to create or continue to develop successful women-led businesses.
Femology members are offered capital resources, mentorship and a safe space to network and work together with other women entrepreneurs.
Instagram, Twitter – @creativecolony
Leading with the vision of building "a supportive community where people can grow their businesses independently, but not alone," Creative Colony Spaces is joined the co-working movement to support entrepreneurs and provide them with a positive space to become stronger entrepreneurs and professionals while investing in their passion and creative purpose.
Founded by Shala W. Graham, members may receive amenities to include high-speed wi-fi, a mailbox, access to conference rooms, 24/7 access and convenient parking. Owner, Shala Graham, believes in entrepreneurs and has a passion for seeing them be successful and she is living that mission through Creative Colony Spaces.
Facebook, Instagram, Twitter – @zorashouse614
If you're looking for a co-working space with a goal of bringing women of color to build, network and mingle, Zora's House in Columbus, OH may be your space!
Coming together to build new friendships and create impactful businesses are just a couple of reasons Zora's House is the go-to coworking space for women of color. It's so much more than just a space to work but one that has self-care in mind as well. Zora's House founder LC Johnson has created a safe space with women in mind, dedicated to helping them to be the best version of themselves.
Facebook- Space Called Tribe Instagram – @spacecalledtribe
Right in the heart of historic Overtown in Miami, FL lives A Space Called Tribe, a shared office and co-working space. The space also serves minority entrepreneurs in its urban innovation lab. Through their online member network, weekly events and workshops, community activations and educational programming, A Space Called Tribe is supporting its members and the community with valuable and impactful resources to help them grow their ideas and make their dreams a sustainable reality.
Facebook, Instagram – @urbancollectivect
Blending the dream of founders and entrepreneurs Randi McCray and Merieta Bayati, The Urban Collective was created as a space for creatives, entrepreneurs and small business owners to network and partner. They each saw The Urban Collective as an opportunity to provide a space for black-owned businesses as well as open the space up for event rentals. It was developed as New Haven, CT's first black-owned collaborative space.
Facebook-Business Lounge Dallas, Instagram – @businessloungedallas
Looking for a dynamic coworking space in Dallas, TX that not only supports businesses and entrepreneurs, Business Lounge Dallas, owned by Ro Simmons, was created as an event space as well for businesses and individuals to host events. With several business workshops equipped to support new and existing business owners like public speaking for entrepreneurs and start-up success, the Business Lounge Dallas is helping business owners grow their businesses.
Facebook-TheGentlemensFactory, Instagram – @gentlemansfactory
Imagine a space for men of color to build and connect while creating and sharing ideas with each other. Jeff Lindor, the founder of The Gentlemen's Factory in Brooklyn, NY, recognized the lack of spaces for men of color to collectively join together and left his full-time job to build this much-needed coworking space.
Benefits for members of The Gentleman's Factory include seminars from industry professionals that help men on the road to success, weekly member events and 24/7 access to both the coworking space and conference rooms for meetings, to study and to focus on their careers and career goals.
Facebook, Instagram, Twitter – @invictusoffice
For those entrepreneurs and creatives in the Raleigh/Durham area of North Carolina that would rather work in a space with other like-minded individuals to create and network, the iNvictus Office Center may be the coworking space for you. With wifi, meeting rooms, printing services and a lounge as just some of the amenities for professionals, it's also a place to learn from others while turning ideas and dreams into a reality with the support of other inspired and creative thinkers.
MORTAR-Cincinnati, OH
Facebook, Instagram, Twitter – @wearemortar
Creating diversity is necessary in the world of entrepreneurship and MORTAR has made it their mission. By giving marginalized entrepreneurs the support and access to resources that can help them become thriving and productive entrepreneurs, they are reinvesting in their community and building the number of successful businesses within diverse communities.
A key piece of MORTAR's programming is its 15-week course that supports both aspiring and existing entrepreneurs with the goal of launching businesses that produce jobs and generate income within the local community.
Facebook – @openHAUSpdx
Cole and Dayna Reed created openHaus Coworking as a commitment to people of color, women, and LGBTQIA+ owned businesses. The space is set up as a safe space to help inspire those that use it and build a community amongst those that utilize the space. There are a variety of membership types and amounts with different amenities to meet the needs of openHAUS members.
Facebook, Instagram – @thecubecowork
Hey parents, there's a coworking space just for you! Dr. Tammira Lucas and TeKesha Jamison developed and implemented the concept of The Cube, which is the first coworking space in Maryland that appeals to parents and helping them fulfill their dreams in business.
By offering babysitting services for children 0-7 years old, parents can focus on building their businesses and careers, as well as take advantage of the business and lifestyle resources that The Cube offers.
theLAB – Nashville, TN
Facebook, Instagram, Twitter – @thelabnashville
theLAB, located in the Historic Germantown district in Nashville, is a 24-hour coworking community. It is membership-based offering members the space to create in a neutral work environment. From small businesses to startups, there is support to help develop talents and skills including mentorship, courses, and assistance with developing and retaining viable businesses.
Instagram – @theunionsea
Dubbed as "an innovation hub created to foster community, commerce, creativity and culture for people of African descent in Seattle," The Union is a cultural center, co-working and event space in Seattle. The Union offers educational programming facilitated by Union staff and partner organizations for those interested in technology and entrepreneurship. Additionally, members can indulge in free beverages, free wi-fi, a recording studio, and even a gym with showers.
Facebook and Instagram – @bricbuilding
Cheese, beer, the Milwaukee Bucks and Brewers.
Just a few things Milwaukee is known for but what many don't know is there is a flourishing professional community of people of color and The BRIC Building is a welcomed addition. The coworking space for entrepreneurs, professionals, and creatives offers several services to assist with building new and existing businesses including web design, app development, business consulting and branding, and marketing. Members from each level are offered a variety of amenities that will help them throughout their professional journey.