Is a digital audio marketing strategy necessary for your business?
Absolutely.
Audio marketing isn't a new concept, but most recently, it has become a trendy, powerful medium that's often underused and overlooked by businesses. Adding an audio marketing strategy in your biz is super important because the path to catching someone's attention by ear is faster than capturing it by eyes. In general, when you hear something, it naturally grabs your attention more.
Recently, Twitter rolled out a new feature that'll help brands and people amplify their digital presence using Voice Tweets.
If you're unfamiliar, Voice Tweets is exactly what it sounds like - it's the audio version of tweeting (you can record up to 140 seconds). Since its release, people like Cardi B, John Legend, and Lil Nas X have already used this new feature so there's no reason why you and your business shouldn't be using it too.
If you're a business owner, or you're just wanting to spice up your personal brand, here are 5 ways you can use this new Twitter feature.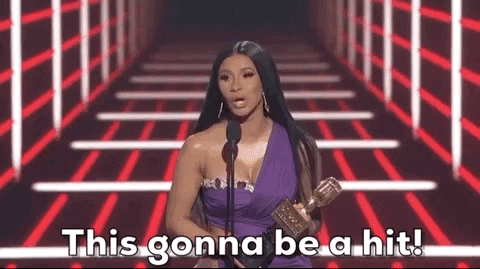 Solve your customers' problem
What do your customers or people within your target market struggle with that you can solve? Use this opportunity to creatively share how you can solve that problem using Voice Tweets. With Twitter being one of the most engaging social platforms, it's the perfect opportunity to use the trendy audio feature to capture the attention of your customers.
Promote your new product
Because audio marketing is booming more than ever, Voice Tweets is the perfect way to introduce your new biz or product. In the example below, John Legend did just that - he used Voice Tweets to promote his new album!
Another sneak peak from the #BiggerLove album! Here's #OohLaa! Album out tomorrow! https://t.co/40H9zg9x2o pic.twitter.com/wYLHU71NxM

— John Legend (@johnlegend) June 18, 2020
Humanize your brand
One of the major mistakes that most businesses make is not humanizing their brand. When you create that human connection by showcasing who you are and sharing relevant content, it becomes a great way to connect with customers, drive brand engagement, and increase emotional connection. Our perception of the brands we buy from and engage with is formed by how we feel about them. Audio is a powerful way to ignite those positive feelings.
Showcase your brand personality
To stand out and gain the attention of your target audience, you have to find a creative way to reach your audience. Don't just boringly post your product and biz offerings; showcase your brand personality and what makes you unique. Voice Tweets is a great way to do so.
Look at Cardi B for example. Her recent voice tweet is a perfect example of creatively engaging with your audience while having fun with it, and showcasing your brand's personality.
June 17, 2020
Work with influencers
I haven't seen this in action yet using Voice Tweets, but one great way to use this new feature is by partnering with an influencer in your efforts to promote your business.
For example, let's say you just released a new feature on your app. You could connect with an influencer, update your Twitter avatar to showcase the Twitter takeover, and have the influencer use your profile to send Voice Tweets about their experience with your product. Beforehand, the influencer can tweet from their personal profile and share that they are doing a Twitter takeover on your account. This strategy is a great way to promote your products, grow your Twitter account, and creatively collab with an influencer.
---
Are you ready to send your first Voice tweet?
Voice tweet us & let us know!
---
feature photo credit: Billboard