Mogul, we see you.
You have a bomb business idea and have launched your company.
You've done all the necessary work from creating your MVP, doing the market research, testing out your idea, but now you need more.
That "more" I'm speaking of is making money, and one great way to make money and also increase your brand awareness is through partnerships.
However, when you're a new business, it's impossible to get a company to partner with you because you're not a household name just yet - right?
Wrong.
Take it from K.G. Graham, the CEO of COSIGN Magazine.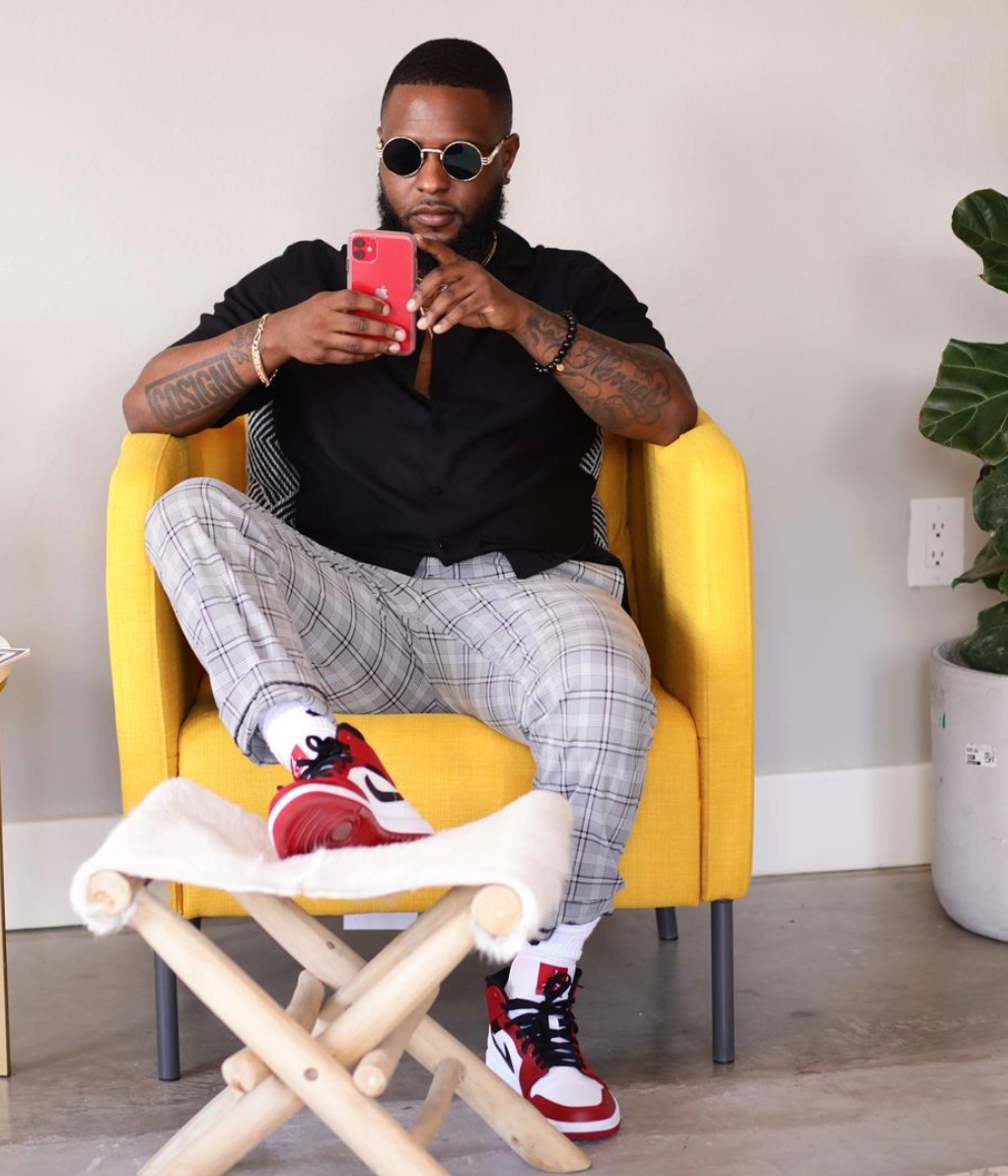 COSIGN Magazine is a print magazine and digital publication where they focus on cosigning entrepreneurs, creators, influencers, and executives across the globe by telling their stories. Along with their digital platform and print magazine, they also have a podcast and two luxury events, the COSIGN Experience Weekend and the COSIGN Awards.
Since launching, they've been able to work with everyone from Hennessy, to Hpnotiq, Reebok, and more.
Here are K.G.'s top tips on pitching brands for sponsorships:
Don't be afraid to accept non-revenue partnerships
Our very first brand partnership was with Vita Coco Coconut Water in summer 2014. At the time, we had just launched our first flagship event which was the COSIGN Experience. One of our friends had mentioned that they had a connection at Vita Coco and they were looking to do some product placements. The brand partnership with them wasn't monetary, but looking back, it helped us in the future.
Before I pitched them, I had to put a pitch deck together, which I recommend everyone do so you can share information about your event or brand. In the deck, I included information from who would be in attendance, to information about our target audience, and also details on our reach. We turned out to be what they were looking for so we were able to land that partnership.
When you're working with a brand for a partnership, you have to make sure you leverage that opportunity. Whether the brand partnership is monetary or not, you can use that information to make a case study that you can present to other brands when you pitch.
I always tell people, don't be afraid to take in-kind donations, which are products instead of monetary partnership types because you have to work your way up and start somewhere.
Recommended: How to build brand authenticity: Learning from the CEO of Black With No Chaser
Over communicate and don't be scared to follow-up (a lot)
When you reach out to a brand, always let them know what you can do for them. These companies get a lot of pitches and people are always telling them what they need. If you can show them at the beginning what you could do for them and how it'll be beneficial, you'll catch their eye.
From there, once you get their attention, send them recaps or case studies of what you've done in the past, just so they'll know you're legit. If you don't have a pitch deck, I really recommend hiring somebody to create one, or create one yourself. A publicist can create one for you or a marketing specialist can. We have a COSIGN sponsorship guide that's available so you can always use that as a reference as well.
Other than that with COSIGN, once I send all of that information over to the brand, every week pretty much I'm shooting my shot.
I send follow up emails to make sure they've seen my previous email, I'll ask them if they have any questions, and if we have any new updates, I'll share that too.
Overall, keep following up until you get a hard yes or a hard no. From there once they say yes, because we're thinking positive here, your job is to over deliver and over communicate. Never leave your brand partner in the dark or have them guessing about what's going on. Even if your pitch deck told them that they would get XYZ, try to give them ABC all the way through Z, to show that you'll go above and beyond for your clients.
After the event or partnership, communicate with them with updates, thank them, and let them know how you're excited to work with them again in the future.
If needed, pitch the brand on social media
If you can't find an email, you can pitch someone or start the conversation on social media. However, I'll try to get the contact first and won't necessarily do my real sales pitch in the DMs. I'll engage with them on social by commenting and liking posts, and will keep that cycle up until I slide in their DM.
When I get to the DMs, I'll properly introduce myself, let them know that I love what they are doing, and will ask for an email so I can send them more information. From there, once I have that email, I'll professionally shoot my shot. DMs are crowded and can get lost, so you want to save the real pitch for the email once you get their contact information.
When you send that email, don't forget to attach your deck and your website because you don't want to leave any room for questions and not be detailed enough.
From there, you're just waiting on a hard 'yes' or a 'no', or you're following up until you get one.
Recommended: Don't be scared of the algorithm. Use these social media tips by Cookie Society to grow your brand today.
Don't over-complicate your pitch deck
Your deck will be a representation of your brand, or specifically whatever it is that you're trying to pitch. You want to include everything from your social data, to your website traffic, and details on your target audience. You also want to include the benefits of partnering with you, and who is going to be a part of what you're working on (people buy into people, so if they see somebody they rock with, that'll give you an advantage to help land your partnership).
Next, if you've had any past events or partnerships, include that information so they can see the impact you've had and the brands that have supported you in the past. People are also very visual, so if you have any photographs to tell your story or about what you're working on, include that too.
It's okay to pitch a brand your competitor has worked with
As an entrepreneur, you should never be a hater. If you're pitching to a brand that your competitor has worked with, just focus on your company and speak to your strengths.
For example, let's say there's another media company doing something similar in another area like LA, well I'm in Dallas so I'll pitch the idea of the brand getting exposure to people in my area in Dallas or in other areas where we have a nice reach. Sometimes you can pitch brands on a hyper-local level instead of a national one. For one, it'll cut down that brand's cost because it'll be market-centric, and then for you, you'll be able to leverage those micro influencers in your area because you're working on something super specific to their location.
In order to pitch like this though, you'll need to figure out what your competitor is doing, the scale of it, and how you can still benefit the brand you're pitching but in your own unique way.
Don't undercharge or undervalue your brand
For events, I base my pricing based on what the event will cost me. Your sponsorships and partnerships for your event should cover your full event; you should never solely rely on ticket sales. Along with that, I'll also include how much it'll be to pay for staff, marketing, advertising, etc.
As far as digital brand partnerships, I base it on how long it'll take to create the content, how much I need to pay myself from an hourly standpoint, and then will include whoever will be working on that project and their pay too. Also, I'll include the cost to market and advertise it, and the reach it'll get. If you know your post or the project will get X amount of a reach, there's a cost for that brand getting that type of exposure from your audience.
To get to your price, you really just have to look at all of your numbers, look at your worth, and ultimately go from there.
Shoot your shot consistently
Anybody that knows me knows that I love basketball references.
What I've learned the most since pitching brands is to shoot your shot. I don't care who it is, you got to shoot. You know what they say, you miss 100% of the shots you don't take, and that's true. The way I see it, even if you don't think you're ready for someone like a Toyota, you have to shoot your shot anyway because you never know what'll happen. Yes they may say no or may ignore you, but if you shoot your shot repeatedly, then they'll at least get familiar with your brand. I believe that somebody from their company will eventually look and they might keep up with you. It may take time, but sooner than later your company will grow, and the brand you pitched before will take notice.
My advice, consistently shoot your shot because you have to get used to selling as an entrepreneur anyway.
LinkedIn can help you find contacts
I know we want to be on all these social platforms, and yes you should be on all of them at some point, but when you're just starting out, find one that you're really strong on and use that platform to reach out to people. For example, I'm strong on LinkedIn, so I use that to get my contacts, and then I pitch them through an email.
Recommended: How to create a LinkedIn company page in 10 minutes or less
On LinkedIn, you can find a lot of really great contacts like marketing or sponsorship directors. Using LinkedIn's search bar, you can type in the company name and the job title of the person you want to talk to, like Toyota Marketing Director for example. Using the search bar, you'll find somebody with those keywords in their profile. From there once you reach out on LinkedIn, get their email and shoot your shot with your deck via email. Once again, keep following up until you get that hard yes or no.
One last thing, before you DM that person on LinkedIn, don't forget to like, comment, or engage with their posts because they'll eventually notice you and you'll be able to build that relationship with them before pitching your company.
Always remember, working with brands is all about building relationships so you have to do the work and be consistent.
*feature photo credit: https://www.instagram.com/ik_studios/