As Vernã Myers' once said. "Diversity is being invited to the party; inclusion is being asked to dance."
For decades, diversity, equity and inclusion (DEI) is something that we've all fought for in the workplace. However, instead, what we often see organizations do is put a band-aid on the issue, and create vague and underserving guidelines, practices, or programs that do more harm than good. In the end, it becomes just another item on their to-do list that they check off with piss poor attempts.
Related: Your brand needs a DEI strategy—here's why
If you're a leader at your organization, or if you are starting your own company, it's critical that you implement a company culture that's diverse and inclusive. Darren Martin, co-founder of the multicultural diversity and inclusion firm Bold Culture, helps executives build strong, inclusive and sustainable company cultures. Darren and his partner Ahmad Barber founded Bold Culture after seeing the lack of cultural awareness, understanding and investment for diverse audiences.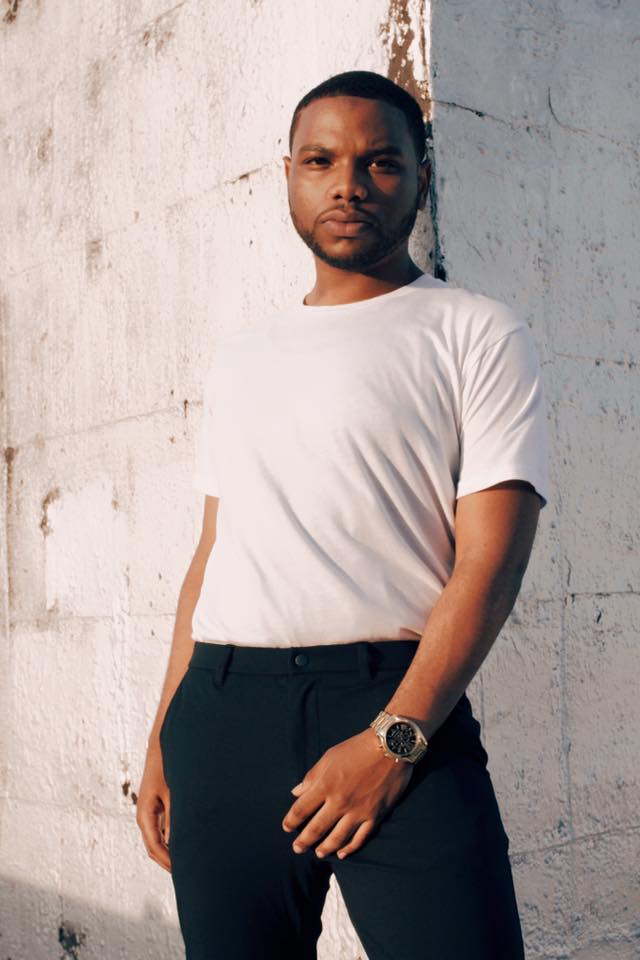 For example as Darren shared with us, "In 2016, as America was reckoning with police brutality and a volatile presidential election, brands like Pepsi and H&M were releasing a series of culturally uninformed marketing messages, created in-house or by their advertising agencies. We knew one reason for those mistakes was the lack of representation and inclusion across all levels of the media, marketing, advertising and technology industries."
The gag is, how brands communicate with their consumers, how they build their products, and how their products are perceived and used, are all connected to diversity, equity and inclusion.
Recently, we were able to chat with Darren about hiring and building inclusive teams. If you are a leader at your company or if you're a business owner, this is for you.
Keep reading for the gems!
There is a lot of talk on diversity and inclusion in the workplace; in simple terms, what does inclusivity in the workplace look like?
Inclusivity is not diversity. Inclusion is the work to keep all team members at your company engaged, developed and feeling as if they belong. That takes a multitiered approach including professional development, feedback processes, promotions, pay increases, benefits, great management and a sense of team among employees.
Related: 4 ways brands can improve social media inclusivity
Why shouldn't we look at hiring and building inclusive teams as "checking off a box"?
Diverse teams not only outperform in terms of profitability, but companies that do not prioritize hiring will also find themselves losing the ability to grow and connect with a changing consumer market that has an expectation of inclusion.
What are some of the challenges new businesses face in building inclusive teams?
Individuals believe they cannot find diverse talent, that diverse talent doesn't have the right qualifications and more.
All of this is not true.
Companies have to actively reshape their hiring practices in order to build more diverse and inclusive teams. This includes partnering with HBCUs, community colleges, community organizations and industry organizations all focused on supporting diverse communities.
Related: These Founders Are Creating Inclusive Workplaces With Their New Venture
What are the challenges businesses face in maintaining inclusive teams?
Having the right managers.
People leave the organization because of their managers. Companies are not investing in management training–especially ongoing inclusive management training for mid and senior managers–nor are they holding management accountable for inclusion and this is hurting the development and sustainability of inclusive teams.
What are some recruiting best practices that companies can put in place when building inclusive teams?
Hiring Black talent or diverse talent across all social identities is not charity. That is to say, you have to provide a case for why diverse talent should join your company and the benefits that they will receive with you over your competitors or doing it on their own. Diverse talent have options and while it is important to provide opportunity, you should ensure how you show up to HBCUs, community colleges, community organizations and more is just as impactful as you would for your most frequent talent referral partners/schools.
Recommended: These Founders Are Creating Inclusive Workplaces With Their Biz
In addition, companies have to be real with where you are in their diversity and inclusion. Don't hide behind the fact that you're not diverse---talk about what you're doing about it and how individuals who choose to go on that inclusion journey with you will be supported and successful.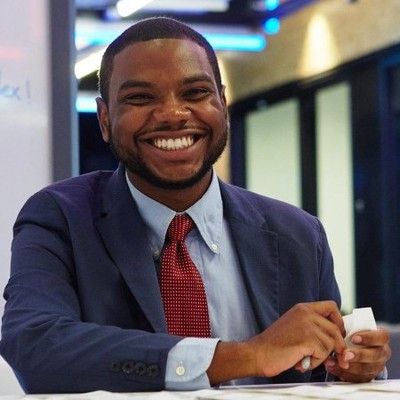 After the hires are made, what does an inclusive onboarding strategy look like?
One way is to start career mapping and professional development through training and community-building opportunities. Career maps allow individuals to know where they are going within the organization or within the industry overall and maps the journey of the talent on a 1, 3 and 5+ year basis. The career map can provide progression examples for progression within or outside of the set job role.
This sets expectations on promotion and pay increase and provides the ability to actualize this map within the organization or industry itself. It also allows people to know you're invested in their futures.
What are some ways companies can use data to assess and improve their inclusivity practices across departments?
Companies can track hiring, promotion and attrition of all diverse employees across race, gender identity, sexuality, ability and more across all levels of the business on an ongoing basis. This data should be assessed on a quarterly basis to assess trends and set goals for improvement.
Companies can also do yearly comprehensive analyses (we offer them at Bold Culture) or more one-off pulse checks to see if people feel as if they belong, or that their voice is being heard or that they're being trained and developed adequately. These are just a few examples but the best way is to identify your particular pain points and then set improvement and measurement goals from here.
Related: How managers can provide racial inclusion in the workplace
What should inclusivity in the workplace look like in the future and why should more organizations focus on building such workplaces?
Inclusivity should look like focusing on the nuances and intersections of of race, gender, sexuality, ability, and more. It looks like intention for diversity across the company with company values and actions that match the intention. It looks like diverse employees in leadership roles, making change and taking up space.
Companies are wise to invest in this as a future-proofing tool. If not by will, organizations will have to change by force–of their talent and consumers.
*feature photo credit: Ahmad Barber