Getting your first few clients and becoming a successful hairstylist can be hard, but becoming a celebrity stylist for some of Hollywood's biggest stars is a whole notha' beast.
Tiffany Mack, celebrity hairstylist and salon owner, began styling celebrities in 2014. She's styled the hair of faves like Naturi Naughton from "Power" and Regina Hall. But before then, she was getting her feet wet as a young teen touching up the heads of her friends and family. After realizing she could make some serious money doing hair, she steadily built up her craft and took time out to establish her brand.  
Outside of styling celebs hair, Tiffany manages her own salon in New Jersey, and is also the Founder of Lucid Bliss, a haircare line focused on preventing and restoring female hair loss. On top of all of that, she's making boss moves and paying it forward with the launch of her nonprofit for homeless individuals in her community called Bold Beginnings.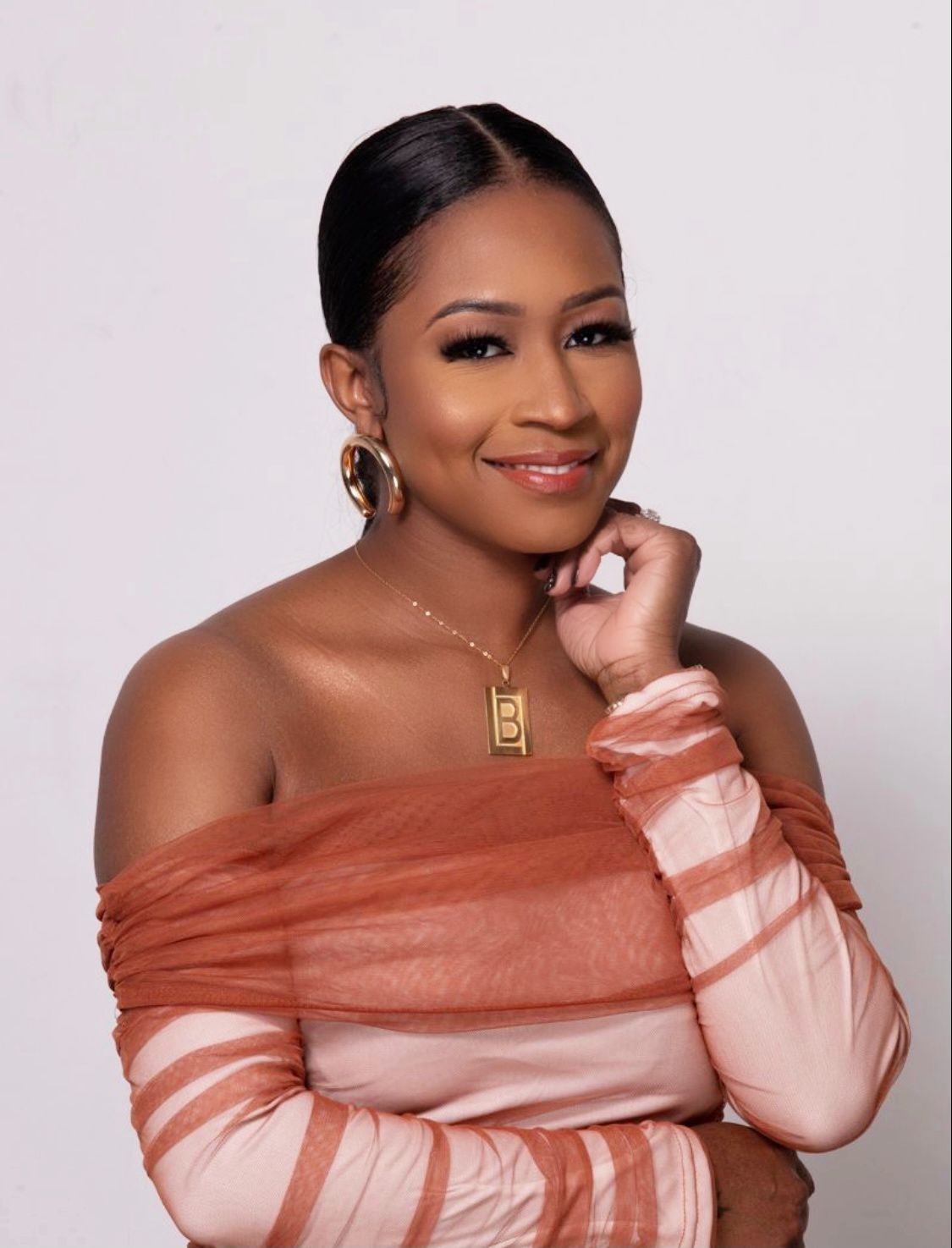 Here Tiffany shares tips on leveling up in your career, finding good mentorship, and how to move up the ranks no matter what industry you work in.
#1: Be Observant
"I'm very observant as to what I see the ones around me doing and it gives me the conversations with myself as to what I want my life to look like," Tiffany shared.
One of Tiffany's keys to success is being intentional about taking note of how others are moving in their careers in your industry. While moving up in her career, she took note of what others in her industry were doing. She asked herself if she wanted the same things for her career and how she can be inspired by what was going on in the industry.
Have the people in her industry hit a plateau, or are they still constantly evolving? From there, Tiffany suggests looking at your own career trajectory and asking yourself, would you prefer to stay booked and busy on the go, or dominate your specific space and stay locked in for the long run? Do like Tiffany - take some time out and block it on your calendar to reflect to make sure you're on the track that you want to be.
#2: Position Yourself for Flexibility
As you may remember, Tiffany is doing all the things. For some of us, a career managing multiple ventures is ideal, whether you're a 9-5er with a small business on the side or you're a serial entrepreneur. For Tiffany, she is leveraging her hair expertise in a multitude of ways.
"I feel like having all these options, it gives me the upper hand, which I love. I don't feel like, 'I have to do this.' I always know that I have a choice."
Tiffany believes having more than one income stream is definitely important. When the unexpected happens like a pandemic or a change in one of your revenue streams, you can rely on other avenues to keep you afloat.
"I still was servicing my clients and I had my brand. People were able to purchase my custom wigs and I was able to help them and educate them on how to take care of their hair. So I feel like when one isn't doing so well, that's where I can lean on the other to kind of fill in that void," Tiffany said.
Like Tiffany, you can flesh out the different ways to make money using the skills that you have. Taking time out for this is important and putting pen to paper will help you tap into areas you didn't consider before. Writing it out can also help you to make it happen!
#3: Follow the Mentor Method
Having a mentor can help you reach new heights in your career. For Tiffany, having a chemist as a mentor has been valuable to her success.
But, what makes a good mentor?
"I watch how people work. I watch how professional they are. These are things that are important to me. So you need to find out what things are important to you."

Tiffany also counts time management skills, how long they have been in that field, how much experience they have, and how resourceful they can be as other things to consider. Look at these qualities and of course, what's important to you, when looking for your mentor.
#4: Build Good Connections All Around
Tiffany has networked across the board, like with barbers she worked with on set, to photographers, and assistants. It can be beneficial to build connections across and not just up, kind of like what Issa Rae said.


"Don't underestimate anybody because everybody is a connector. So try to build those relationships in different areas," Tiffany told us.
Building relationships doesn't have to be time-consuming for either party. Texting or taking time out to grab a quick lunch or happy hour with others are good options. From there, make sure you keep in contact! Even if it's just a check-in Tiffany says do it! Keep in mind, when you're in the forefront of somebody's mind, they'll most likely think of you when someone asks them a question, and this could in return help you out.
Tiffany details a personal strategy that she uses, "If I see your post, I'm going to like your post and if I have your number then I'm going to text you and see how you're doing. I take it a step further to reach out to people."
These are all the key steps Tiffany has taken to build a mogul life and multifaceted career that's landed her in the big leagues of her industry. Add her advice to your own professional life and you can find yourself in the big leagues of your own industry!