Let's be real, whiskey has a sordid history.
Unlike cognac, which has embedded itself in Black culture—from the formation of the relationship with Black soldiers during World War II to its role in social activism—whiskey's ties run in the opposite direction.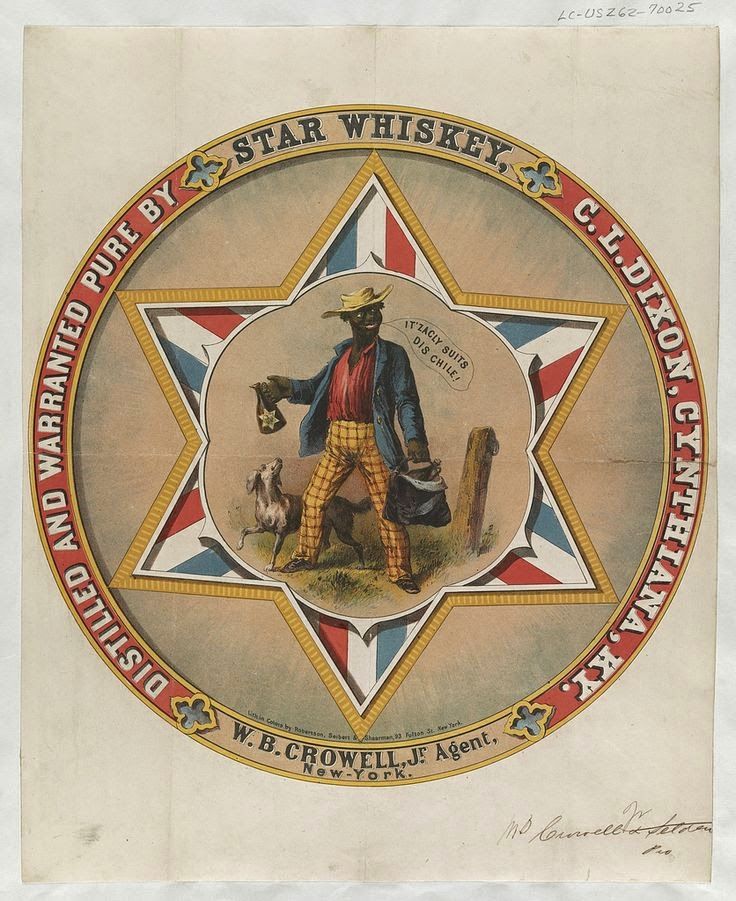 The bourbon industry is notable for marketing using explicitly racist advertisements, and even using vivid Confederate imagery to cement its position with white consumers. In fact, the most popular brand of whiskey, Jack Daniels, was created by a slave, Nathan "Nearest" Green (a detail that was conveniently left out of the official distillery's narrative until recent years).
But despite this, Black people are avid consumers of whiskey. While there may be a significant gap in the representation of the market, it doesn't stop us from being one of the top demographics bourbon brands are eyeing in attempts to diversify their marketing.
But this begs an important question.
Rather than clamor to be represented, why don't we create our own?
Enter: Jason Ridgel.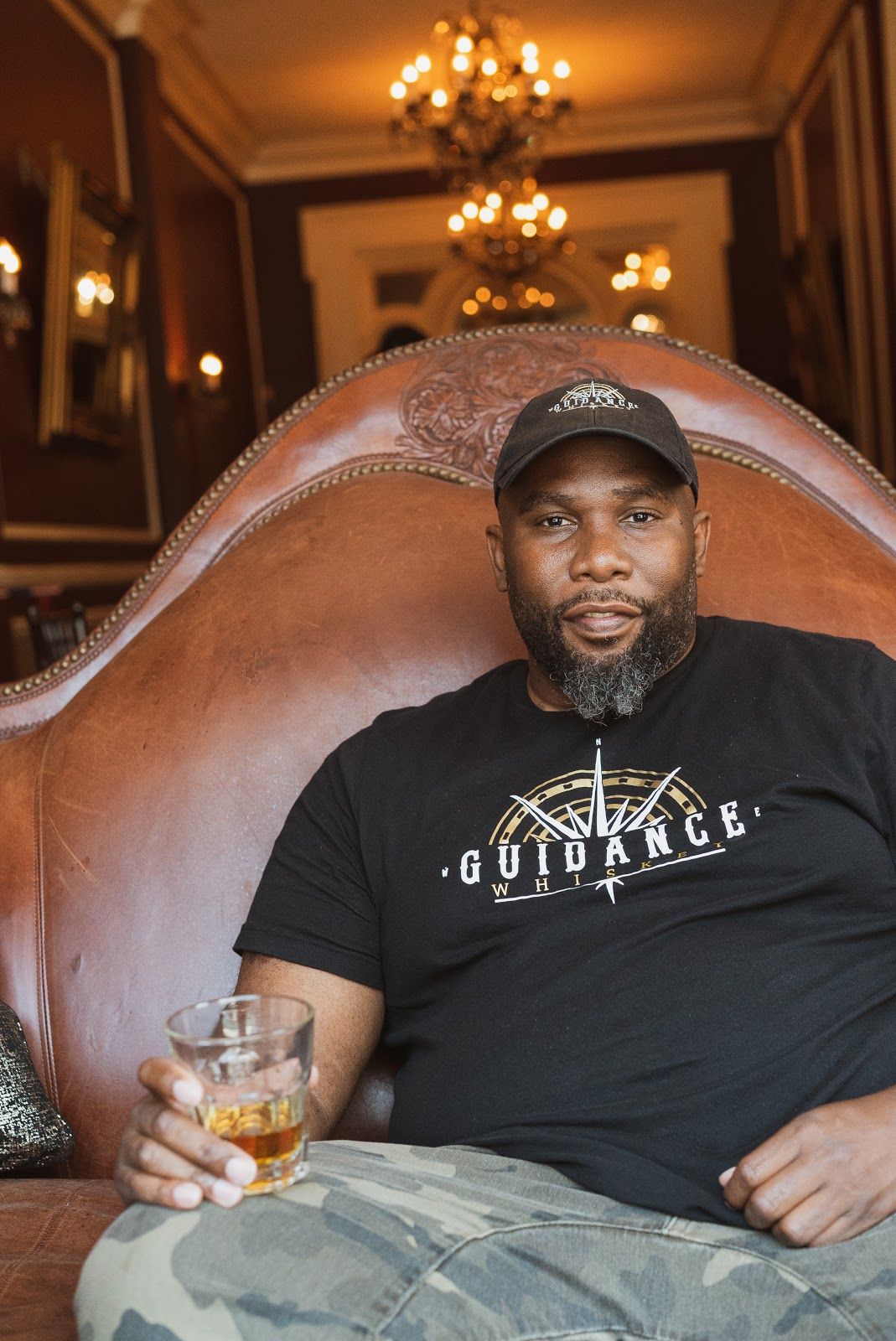 A Tennessee State University (TSU) alum, serial "collaborator" (he prefers this over entrepreneur), and avid whiskey consumer, Jason brought his own brand, Guidance Whiskey, to life in 2018.
Taking advantage of the opportunity to meet in person, I hung out with Jason (mask in tow) for an afternoon full of insights on Black entrepreneurship, managing multiple ventures, how he's using whiskey to unite the community, and how we can get more Black-owned spirits in our local liquor stores (it's easier than you think).
On managing multiple business ventures
It's important to note that Jason was not new to entrepreneurship. Before Guidance, he had his own cleaning service, pain management company and clothing line.
All of his businesses were born out of identifying a need or merely having an interest. For the cleaning company, while he was working as a probation officer, he found many people on his caseload weren't able to find or keep a job. So, he started a cleaning service and hired over 50 people, paying them more than minimum wage to build a sustainable life.
During the opioid crisis, people were in need of finding alternative, healthy methods to treat their ailments—a gap he was able to help fill through his pain management company.
And lastly, the clothing line was simply built out of his desire to have his own line (and to stop spending so much money on clothes).
Jason's level of ingenuity (and success) is incredibly inspiring. In only two short years, he's already started to bring other brands into the Guidance family, and has used his newfound influence to help lift other Black businesses as he climbs.
And he does this while simultaneously managing Hydrate the Hood, a health initiative focusing on the benefits of alkaline water and Kulture World, a fashion brand.
Despite being a man of many ventures, he does offer a word of advice to entrepreneurs:
"Normalize learning a new skill or concept just for you. Everything doesn't have to be monetized. We are so guilty of that. Every time you see someone is good at something or talented, it's automatically, 'you should have your own business' or 'you'd make so much money if you'd market this.' But you don't have to. It's okay to have something you do as a hobby or for fun that's just for you."
On why relationships are critical
Guidance Whiskey may have never been a possibility if not for relationships. Before returning to Nashville after working in California for a few years, a friend, Stacey Thomas, told Jason about the new liquor laws coming to Tennessee. After a failed sake (that he plans to revisit), he wanted to take his chances at developing a whiskey. Once committed, his friend was able to introduce him to a distributor and help find a distillery.
And now, Jason is able to use those same relationships to bring other Black wine/spirit entrepreneurs (see: Twisted Sistuhs Wine and Timeless Vodka) into the fold.
Another key element to the success of Guidance—having an authentic brand ambassador.
Larry Dodson, the original lead singer of influential '70s funk/rhythm and blues band, The Bar-Kays, serves as Guidance's official spokesperson and brand ambassador. And what makes it even sweeter is the fact that he supported Guidance on his own, before Jason even met him.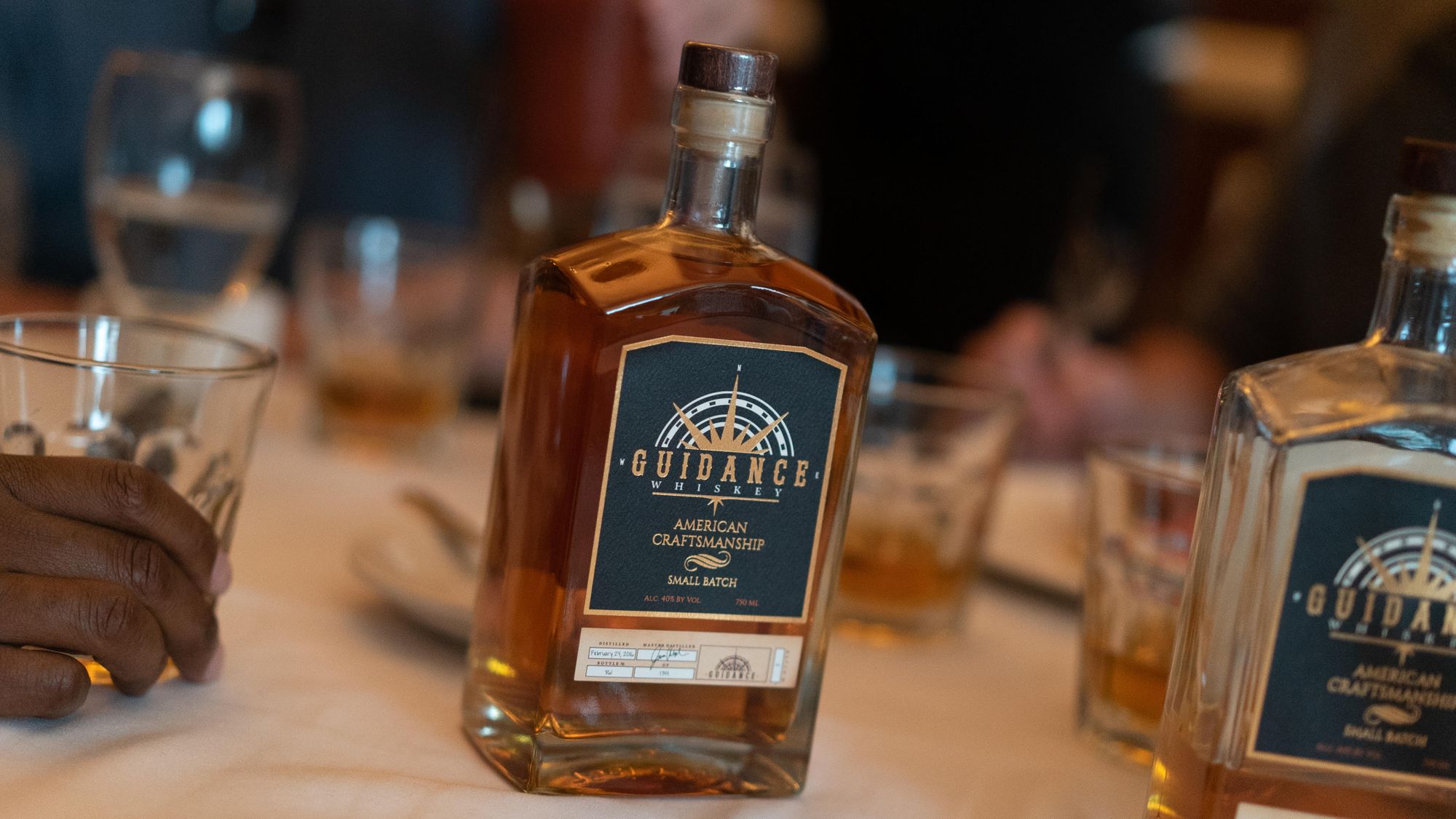 "Having Larry as part of the brand is super important. We didn't have to go out and pay people to support us. And to be real, we couldn't afford it. I learned quickly people don't understand much about liquor. The margins for the supplier are very small. Sure, it retails in the store for $49, but we only see $12-13 per bottle. Think about how many bottles I'd have to sell in order to pay someone's $1500 marketing fee.
My philosophy is to have people who are genuinely excited about the product and talk about it on their own. We make it our mission to find them. Nothing beats genuine support, especially when most of the people who are trying to get bottles for free for 'promotion' have never even tried the product."
To further illuminate his point on relationships, we stopped at The Local Distro. There I met Rah Radford, a charismatic figure who runs the day-to-day operations. He oriented me with the space, detailing how it came to be. A Black-owned neighborhood market that also carries the work of local Black artisans/entrepreneurs, the venue offers a coworking space, catering and creates an environment that facilitates collaboration and innovation.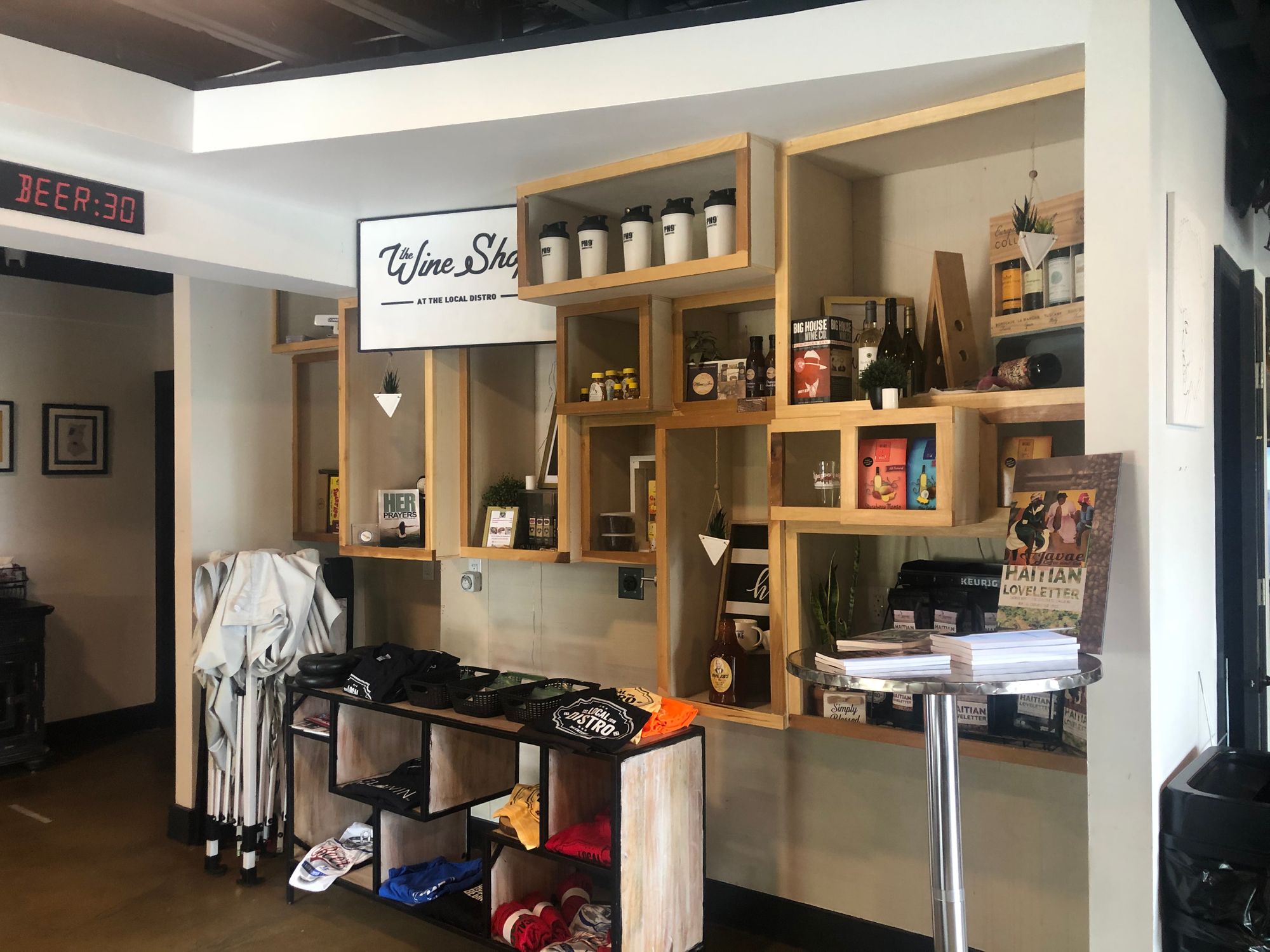 At the entrance are photos of what the space looked like before it became The Local Distro. Formerly a market and laundromat, the images serve as a subtle nod to history and to what things can become with a little elbow grease. Rah emphasizes this point, sharing how we have to "mine the gold under our feet" and cultivate and enrich our own communities.
Sometimes, gems are right in front of us, if only we'd take a closer look.
While not directly aligned with Guidance (although it was one of the first places that allowed tastings for the brand), the time at The Local Distro brought more insight into who Jason is as a person. The emphasis on building relationships with other Black business owners, regardless of their industry, is apparent and necessary.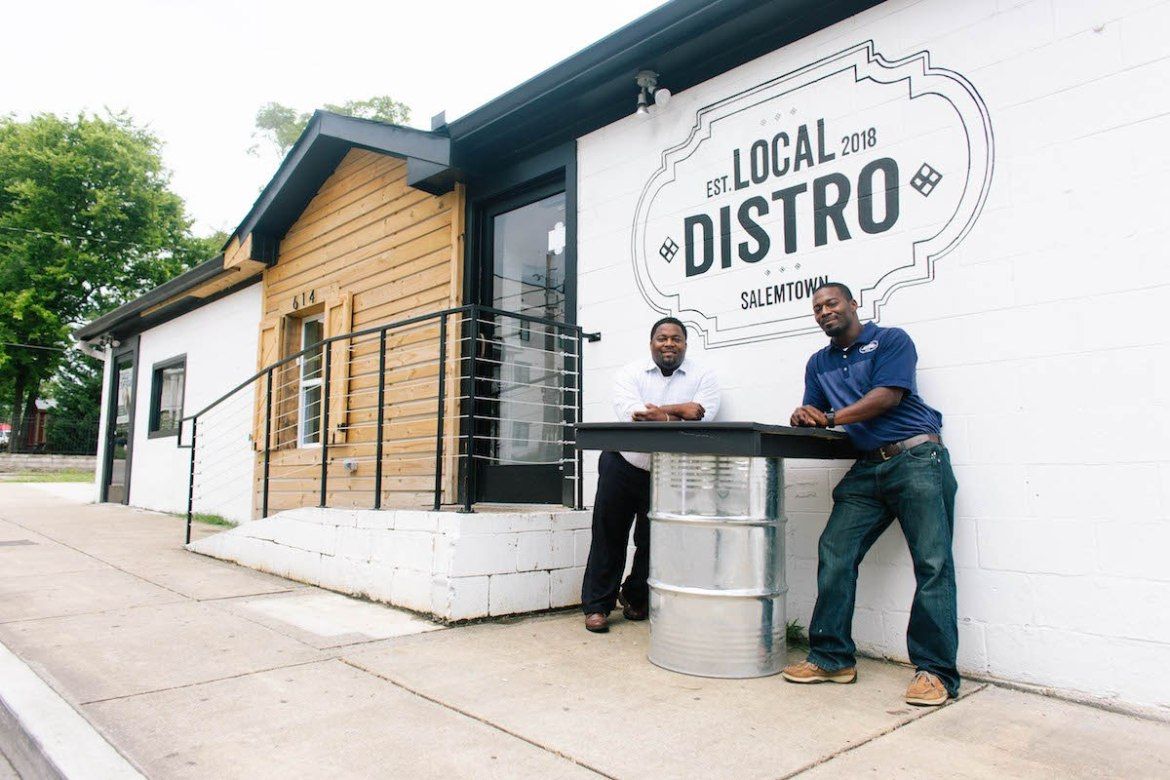 Why we need more Black liquor distributors
Creating the product is one thing. But having the power to distribute the product is another. One major challenge Jason faced was being turned down by distributors who only wanted to work with somebody who already had buzz or major support in the industry. This makes it hard to get the brand on the shelves with retailers and to turn a profit.
While Jason feels we should continue to work on diversity in the marketplace, he also believes we should advocate for building our own space in distribution.
In having smaller, more "boutique" Black distributors, there is a higher chance of receiving the attention and time needed to introduce a lesser known brand into the market. These spaces are more willing to get their hands dirty and heavily assist with those more granular needs, such as marketing or providing the necessary contacts.
"Ideally, I'd love to be able to work with only Black businesses at every stage of the process. When I bring a new brand to the table, I want to give the Black distributor the first right of refusal. It's about market share, for me. I want us to keep the money flowing within our own community."
And because he's so familiar with how hard it can be to secure a distributor, Jason currently uses the leverage he's built with Guidance to help others get their foot in the door.
How we can get more Black-owned brands in our local liquor stores
Many people say the reason they don't have more Black brands in their cabinets is because their local store doesn't sell it. But the solution is quite simple.
"One thing our [white] counterparts have done well is simply asking for what they want. Demanding it, even. Guidance currently ships to 42 states. Order it. Then go to your local liquor store, the one where they know you, and show them Guidance. Tell them you want it to be available for purchase at the store.
The more people ask for it, the more people buy it, which means your liquor store makes money. And that's all it's about at the end of the day. Use your personal influence as a consumer to tell your liquor store what you want to see!"
In some cases, even knowing about a Black brand can be difficult.
Well, that's no longer an excuse. Here are more than 70 Black-owned spirit brands you can support. Thank me later.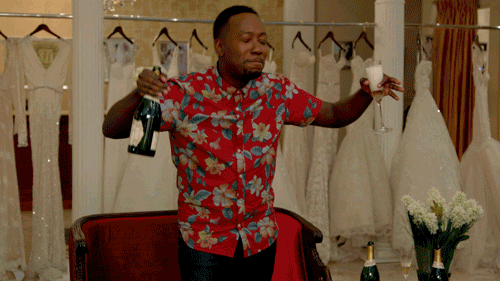 ---
"If I'm 100% honest with you, the whiskey business is not that fun," Jason shares. "But we need to be out here. We need to have "us" as owners in this space. The legacy of this is important. I want to only drink spirits created by my friends by 2022. My ultimate goal is to help start 1000 Black-owned liquor brands, and then I can rest."
We explored other parts of the city, with Jason casually pointing out various Black businesses—some up and coming, others more established. He provides a short description for each, name dropping owners and offering to make connections.
There's a light and an excitement in his voice, anchored in appreciation for their existence and hope for their sustainability. It's evident his interconnectedness to the community is what energizes him.
When asked about what makes him a Mogul Millennial, he offers a word from Shawn Carter.
Far from a Harvard student, just had the balls to do it.

'It' meaning having loyalty to Black-owned businesses.
'It' meaning having the will to lower the barrier of entry for those coming behind him.
'It' meaning having the courage to break into a space in which we've been historically shut out.
And to ultimately, design a system for Black businesses to enter into tough industries and thrive, with Guidance at the helm.
---
You can keep up with Jason and his brand through Instagram:
Jason: @thebestjasonintheworld
Guidance brand page: @guidancewhiskey
Want to try Guidance Whiskey? Visit the website and purchase your bottle today!