Less than 1% of venture capital goes to Black founders.
Just close to 2% of tech executives are Black.
Yes, tech and corporate America has a HUGE diversity problem, but it's important to not let these numbers overshadow the Mogul Millennials that are making strides in these spaces.
Tech executive and entrepreneur John Imah is one of those leading forces in business today. Imah, a Dallas-native, discovered his love and talent for tech at the age of 6.
"My parents bought our first household computer - it was a Pentium II, 200 megahertz speed machine. When they brought it into our living room, I remember being infatuated with it and wanted to learn more. I did what any six year old would do and waited for my parents to go to their bedroom. Once they were gone, I got a screwdriver and took it apart," Imah shared with us.
As you can imagine, Imah's parents were not happy.
"From there they basically gave me the option to put it back together or I would be disciplined, and so, of course, I put it back together," Imah told us. "A few weeks later my dad took me to an electronics store and bought every single computer piece and had me put it together. I tinkered around with it and did it again! Just like the last time, my parents were blown away and realized I had a talent for tech."
From there, the young Mogul Millennial continued to boss up and taught himself the engineering, hardware, and software side of tech - all before high school.
He went on to build and negotiate the private sale of his first tech startup at the age of 15. After that, Imah started his own gaming company with some friends. After around seven months of working on the game, someone reached out about acquiring his company. Like a boss, at the age of 16, he sold his second company.
A few short years later, Imah began his college career at The University of Texas at Arlington. During his freshman year, he got a job at Samsung working on the Galaxy line. While he was working there, he got introduced to some corporate execs at Take-Two Interactive about working at their video game company. As a young gamer, this was a very enticing offer. "Some of the games that the company developed were games that I played like Grand Theft Auto and NBA 2K, so I decided to work there but I shifted my focus from being an engineer to working on the business side," Imah told us.
From there, Imah joined forces with some of his friends that founded Twitch and helped build some of their divisions from eSports to partnerships. After Twitch was acquired by Amazon for a billion dollars, Facebook reached out to Imah to join their team and created some of the new initiatives in their entertainment and gaming space.
After leaving Facebook, Imah joined Snapchat as the Global Head of Partnerships and Strategy. When he's not at Snap, Imah works as a tech advisor to startups and to some of our favorite A-list celebrities.
"While at Samsung, I got to meet a lot of entertainers and actors as they were trying to get their devices in front of celebrities. Whenever I would meet up with a Black celebrity they were so infatuated by meeting this Black guy that worked in tech. They wanted to make a connection with me and wanted me to help advise them on their tech deals. Since then, I've been very fortunate to advise people like Kevin Hart, Martin Lawrence, Diddy, and Baron Davis," Imah shared.
Recently, we caught up with Imah and he discussed what his average day looks like overseeing all of Snapchat's gaming strategy, partnerships, and business development. Along with that, Imah shared his tips for game developers on scaling their game, and on pitching to potential investors and partners.
Being a tech exec at one of the leading tech startups looks a little like this..
"As an executive leader at Snapchat, I basically run our partnerships and strategy. I more so focus on games, and also on some entertainment stuff that hasn't been announced. My day to day really looks like working cross-functionally across Snapchat with all the various teams to make sure there's alignment from a partnerships and strategy perspective.
For example, if you look at Snap Games, it requires a lot of collaboration internally to make sure that we can make these developers successful on our platform, and then also that these developers understand how to work with Snapchat.
Next, I do a lot of managing up, so providing our C suite and executive staff reports on our metrics, revenue, information on new partners, and how our team is doing. Lastly, I work with all the various leaders to support new emerging products that Snapchat has."
Related: Kenny Mitchell, the CMO of Snap Inc., teaches marketing tips for entrepreneurs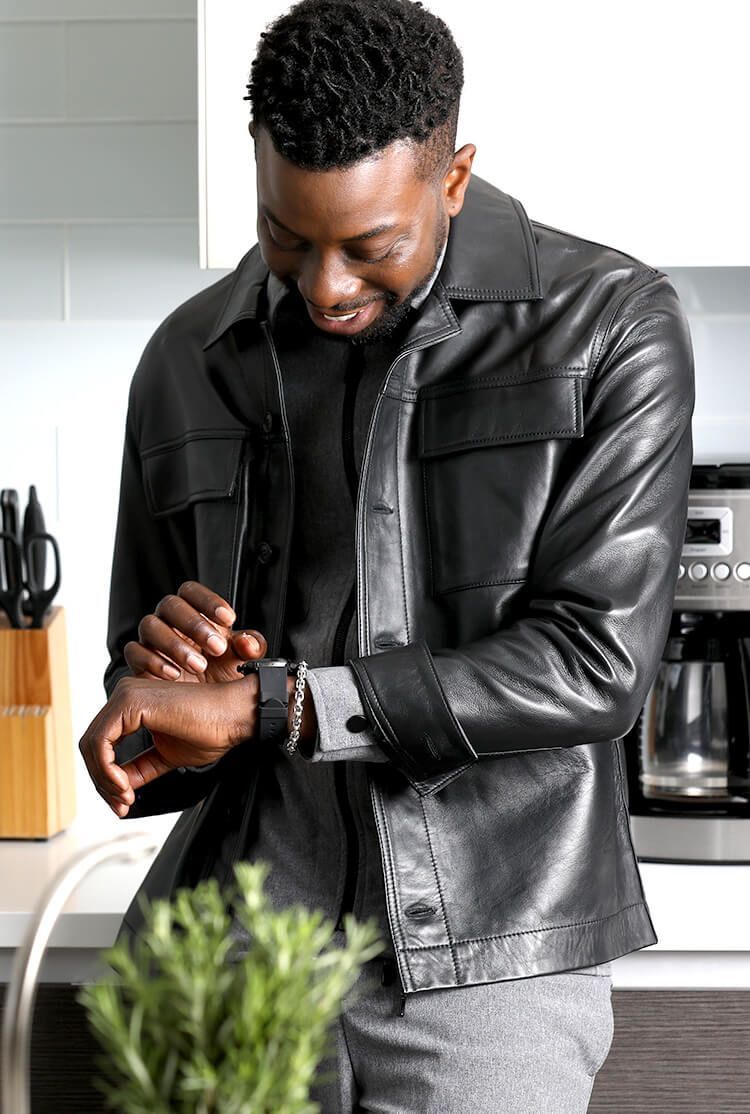 If you're a game developer and want to partner with a company like Snap, you should know that..
"We take a curated approach when we look for developers that want to be partners in Snap Games. First we make sure from a strategic perspective that our goals and their goals align. Snap Games is a new platform and we want to make sure that developers are aligned with that, and not every developer is. Secondly, we want to partner with creative people. It's no secret that Snapchat is a very creative company so we want to make sure we identify developers that have that same backbone. Lastly, we try to identify developers that want to partner deeply with Snapchat. We take a high curated approach and we really think of the long term value of partnering with a developer."
Here's how you can scale your game & stay afloat..
"As an up and coming developer, you've got to be able to move fast, adapt, and make sure that people understand your value. You're basically competing against so many different people in the space. A lot of times as an entrepreneur and developer, you have a great idea, but the challenge that you run into is getting people to understand your idea, and partner with you.
As a developer, you have to remember that innovation is the key to success. Games evolve everyday. You have to look at where the world's going and really challenge yourself to continue to innovate within your game. You have to really push the boundaries of technology that makes these games function."
What you should consider when pitching an investor or partner..
"At Snap, within the developer proposal, a few things that we check for is that it's a strong idea and makes sense. A lot of that has to do with the visuals and the narrative of what the game will be. Second, we try to understand the business economics, so in other words how they plan to monetize the game. Third, we look for insight on how exactly they plan to partner with Snapchat as a whole. These are all things that any developer should be mindful of."
Recommended: This serial entrepreneur drops gems on monetizing your startup
As a developer, try not to make this common mistake..
"Developers are very creative people, and their game is almost like their art.
They're creating these immersive experiences for people, and they come to these partnership teams and meetings expecting them to just take and buy into their idea. Because the partnership team has their own specific goals, and sometimes it just doesn't align, it creates friction between the developer and the company.
As a developer, you have to make sure your idea is in alignment with the company you're pitching. You have to remember that the partnership team wants it to work - afterall, they made the connection and are meeting with you. At Snap we receive tons of pitches from game developers all around the world, and some of those pitches don't necessarily align with Snapchat. However, at times, we believe in these devs and believe that we can tweak their pitches in a way that we know will be receptive internally at Snapchat. If this happens to you, you have to be open to change."
I'm a Mogul Millennial because..
"For me it's a few things. One, I grew up in a household that was very driven. My parents being from Nigeria struggled when they came to this country. I didn't have any sort of background or knowledge in technology. While I did have this talent, everything that I've learned has been self-taught and I've pushed myself to be the best that I can be.
I've stood out in an industry that doesn't have many Black people. Because of this and more, it's been really important for me to be a role model and really set the example for people that are interested in getting into tech, and let them know that there are people out here that look like us.
Related: This Netflix engineer discusses being Black in tech
Lastly, I really respect and understand our culture and for me that's very important in anything I do. I use my voice and articulate it in a way that can be meaningful to the culture in the products that are being created and in new technology."
---