Black Lives Matter.
For the Black community, we understand that this statement is more than a hashtag - it's a declaration, a call for change, and a movement for reform in the full sense from the justice system to healthcare, education, and the workplace - basically all facets of life.
Since the senseless murders of George Floyd, Breonna Taylor, and Ahmaud Arbery and so many others have occurred, along with the fact that we are amid a global pandemic that has shown a disproportionate impact on Black people in America due to underlying conditions because…system and structural inequality - we are TIRED.  It's a lot, y'all.  
WE. ARE. TIRED.
Social media and the ability for events to go viral, for better or worse, have opened a new world for many corporations, brands, and business owners to take a stand (or at least to appear to) on social issues.  Within the past week, we have seen company tweets and Instagram posts with sentiments ranging from "we stand for equality", "we stand with the Black community", "#blacklivesmatter" to some very strong declarations against white supremacy and anti-racism. Many companies are now "listening and learning" and aiming to "amplify Black voices" without any substantive action items attached.
Black excellence and influence has BEEN here - y'all just now getting it?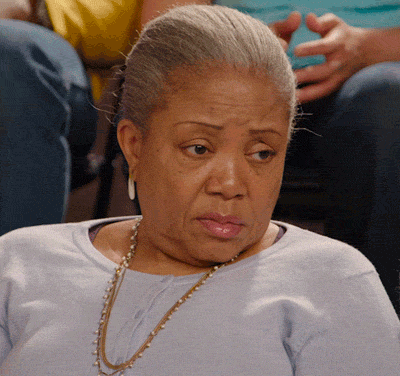 While we have your ear, here are 3 areas for organizations to focus on besides sending out tweets and iOS press releases on IG:
Take inventory of structure and partnerships
Change starts within and at the top.
As your organization explores what it means to fight for racial justice and be in solidarity, what is your leadership structure? It is simply not enough to have Black folks in senior management or leadership roles when there are power structures that disempower them regularly.
Repeat: merely having a Black person hold a leadership title where they are alone in that capacity or lack actual ability to make decisions and move initiatives forward is NOT IT.
Furthermore, what does your Board composition look like? Key stakeholders? When it comes to partners, funders, etc., what are their values around diversity and inclusion? Even if you're clear on your company's values, you need full alignment because where the money flows, values show.
Let that sink in.
If your mission or product directly affects the lives of Black people yet the ones in charge of decisions and the money are not Black, there will never be a full or accurate representation of our values reflected.
And that's on PERIOD.
Examine the Black employee experience
Experience is everything.
For all the companies standing with the Black community or standing up for racial justice now, let's continue the inner work.
We already know that if your leadership structure is not on point, then you're already behind the curve.  Examine your workforce. Are employees allowed to be their authentic selves at work?  Does your organization actively create safe spaces for Black employees, particularly after traumatic news?  These aren't just headlines; they are reminders of systemic oppression and fear. It's not simply business as usual or an email of sympathy from the CEO (or your head of diversity).  If you are exploring matters of race and inequality, do not ever mandate that Black people lead these conversations or share their pain or joy. Companies that want to do the work of exploring race, DO THE WORK without shifting responsibility. Give them healing space and provide mental health resources.
Beyond creating legitimate space, are you acknowledging the contributions of Black employees regularly? Part of the call for racial justice is equity in access, opportunity, and application in the workplace. In other words, for all the good things you may boast about your company culture, keep that same energy for Black employees and their experiences - at all levels.
What does your brand really say?
In marketing and branding, we all hear that content is king, and the image is everything.
When it comes to tangible ways that companies can advance change in the spirit of racial justice, look at your messaging? In your marketing, PR, and other communications, what perspectives are routinely being reflected? If you're a hospitality or a beauty brand, what faces routinely shows up in your marketing material? If you're a nonprofit, often your mission and communication have alignment, but if you have Black folks actually creating your content, are they credited publicly?
The easiest way to demonstrate inclusivity is, wait for it, to actually be inclusive!
Saying you weren't sure how to include Black folks in this day and age is no longer valid. What is not seen or spoken explicitly communicates volumes.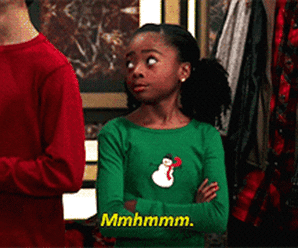 To summarize, organizations must go beyond public statements and need to think about who's there, how they can show up and thrive, and what's missing. There will be blindspots but this is a call for companies to be on notice for these spots and eliminate them quickly and for good.
Amplify Black voices and incorporate these perspectives often and across your company, in leadership, in creative, and in operations. Most importantly, GIVE BLACK EMPLOYEES CREDIT. Oftentimes, they have been doing the work but without full recognition or other folks co-opting.
And that's the real, real.
At the end of the day, it's time to move beyond statements, half-baked diversity initiatives, and reliance on Black folks to do the work on advancing racial justice. Even if you have the diversity, without inclusion and belonging, these statements are just for clout.
In order to activate change, companies have to be willing to shake up power structures and center the Black experience, which ultimately opens up an inclusive experience for all.
When we say we're tired, we're also tired of lip service.
Let the tweet be the catalyst for action.