We often hear that the workplace is evolving with each generation. Thanks to continued rapid developments in tech, there are many options to support effective productivity and connectivity from anywhere. One key area that millennials have long championed for is work flexibility—particularly the ability to telework.
These days, entire companies are fully remote and have never had a physical office. Amid the COVID-19 pandemic, companies with the ability to offer remote work were required to do so for public health safety. Whether partially remote, 100 percent remote, or stages of remote-to-gradual return, we know that remote work is here to stay. If you're used to physical proximity to establish your presence, the game has changed.
Here are five ways to take presence and visibility at work to the next level.
Be seen and heard with purpose
Fam, we have all been in meetings that could have easily been an email, shared doc, or team chat. And unlike meetings in a conference room, being remote allows you the ability to mute yourself and turn your webcam off. While you should do that if there are distractions in the background, flip that webcam on and participate if the situation allows.
As much as you are tempted to do other work, engage.
Does this mean always contribute? Not necessarily.
You can take notes to reflect on and contribute to a future discussion. If you do speak, focus on contributing something of value to the conversation. Talking just to be talking or appearing active will get exposed real fast (*cue side eye through chat*)
The ways to build influence virtually are to speak with confidence, command, and clarity. With that, keep your audience in mind and think about your long-term objectives. Yes, really. While a comment here and there won't typically define you, they do give shape to how you are perceived, which directly ties into your visibility and presence long-term. Mama wasn't lyin' when she said "think before you speak!"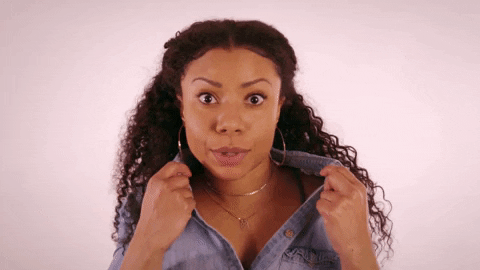 For more inspiration maximizing your remote work and minimizing stress, check out WFH stressing you out? Here's how these CEOs are dealing.

Beyond the workplace, as many conferences and in-person events continue to be virtual, sharing your expertise with public speaking engagements also elevates your profile and brand. Speaking of brand...
Express yourself...via personal brand
Just like Megan thee Stallion unapologetically let the world know she is a multifaceted savage and a force to be reckoned with, the time is now to establish your personal brand. While we can't all be as lucky as Meg to collaborate with Queen Bey to reinforce our message, one of the best ways to level up your personal brand is to focus on your online portfolio - we're talking about LinkedIn, Twitter, and a personal website. There are many ways to share your content with the world, the point is to get your voice out there and establish who you are.
Your title and responsibilities are only part of the story, but who is the person behind the accomplishments? How do you want to be defined? Start there!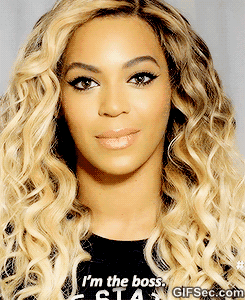 As with the physical workspace, the recruiting and networking worlds are changing. Want to move up in your career? Showcase your talents via your brand. Want to flip the script and explore a career and industry change? A clear personal brand that highlights your accomplishments can help you get there.
Even if you are an entrepreneur, the same rules apply. Personal brand is so important right now, so make sure yours is winning. If you need the support of a coach, check out 5 black women career and business coaches you should consult now.
Networking with intention
Networking is all about making connections and forging relationships. Before you accept every random LinkedIn request, think about how you want to expand your network.
Do you want to learn more about your current industry? Network.
Thinking of switching fields or roles? Network.
Aspiring to be an influencer or thought leader? Network!
For many people, the thought of networking raises up a lot of anxiety. If that's you, create some speaking points or questions for potential connections. In this age of remote work and social media, engaging online or attending a virtual coffee session is viable and likely to move closer to the norm. Additionally, with social media, networking with intention has never been easier. Before you send out an invite, make sure you're including a note. Why should the contact engage with you? Think about the mutual value add and go for it!
Own your portfolio
We've all been there. You worked hard on a project only to see it stalled, canceled, or taken in a different direction. But don't trip! Even though things may happen beyond your control, take note of your contributions.
In other words, DOCUMENT IT!
Whether you're looking for advancement within your current company or switching companies, being able to describe process, steps, thought process, and learnings are essential. Let that setback be the set up for your next move. The only hard work that goes unnoticed is what you let stay unnoticed.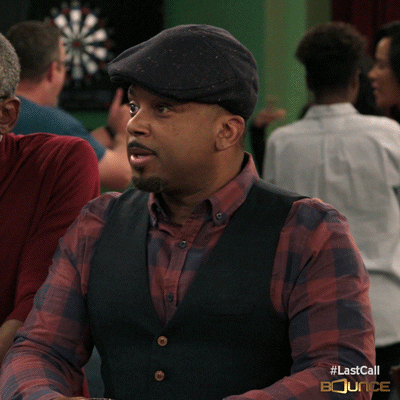 Level up and learn
One of the most meaningful ways to leverage your impact is to level up your knowledge. There are many virtual educational training resource providers offering everything from webinars to college courses and certificate programs. Many of these are free, which is helpful if you don't have the benefit of an employer-provided professional development benefit. Even if you do, it's better if you are able to take control of your own development and seek opportunities that directly tie to your goals and ambitions.
Another way to level up within an existing role is to look at job alignment. What are you doing day-to-day and how does it compare to your job description? What are your goals for your current position and long-term?
Reflecting on these questions will not only reduce frustration, it offers you leverage to position yourself for upward mobility, set meaningful performance and growth goals, be more engaged, and possibly advocate for a role and salary change. No one can argue with getting that title and coin!
Remember, showing up and showing out is your right. Far too long, Black employees have not been given full credit for all the contributions we consistently provide. As we are realizing more in the workplace, you must be your own advocate and that means shining your light and defining your own presence.
Even if people aren't actively out to sabotage you, please trust they are looking out for number one—them! Make them put some RESPECT on your name.
You were built for the work AND the glory. So, let's get it!